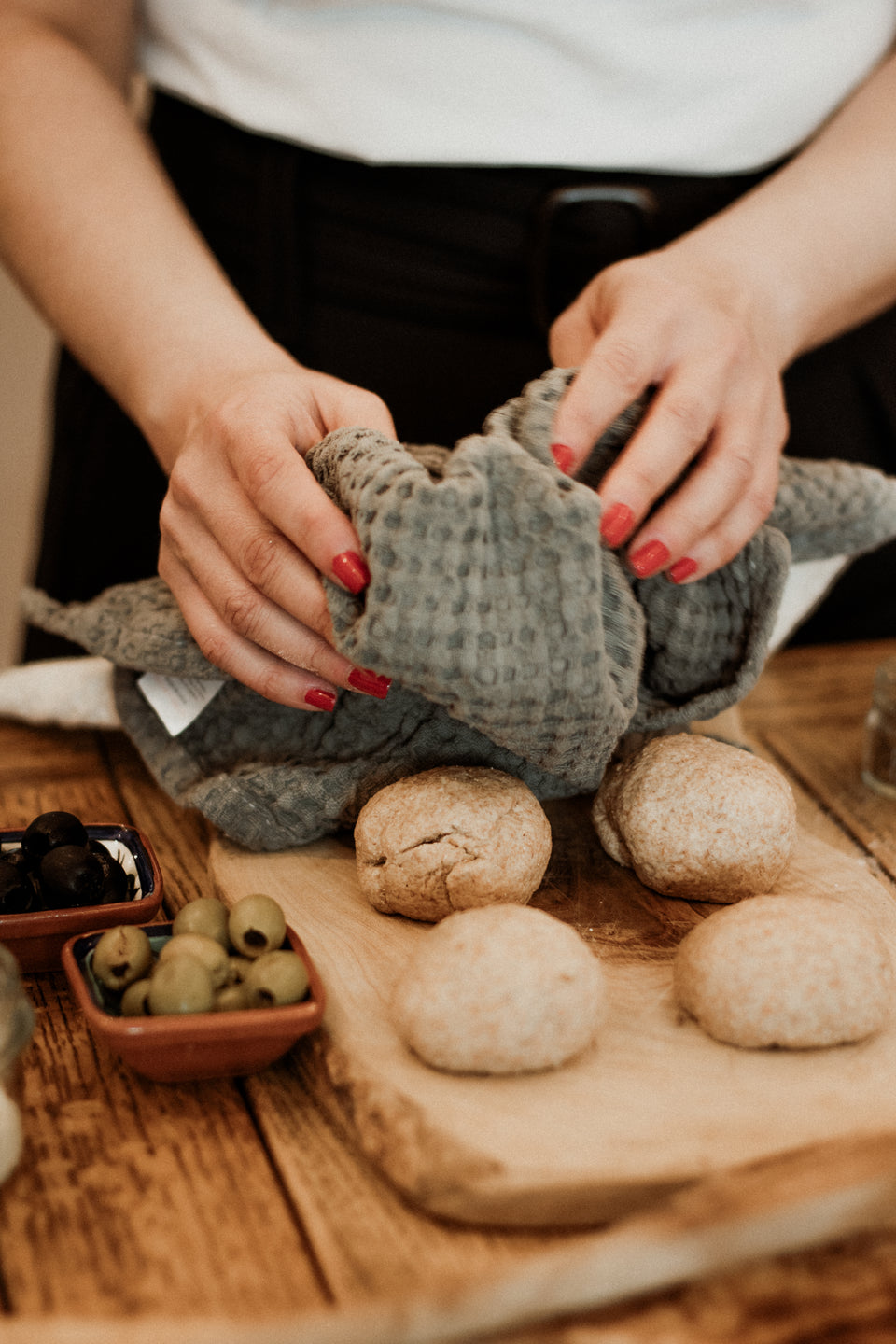 How-To Flatbread Making Package
by Bake2Explore
How-To Flatbread Making Package

Are you ready to work on making a healthy relationship with your carbs?
If yes, I am ready and ready to help you step-by-step
My How-To Flatbread Making Package is out there 🙌🏼
- What is included in the package?

This hands-on How-To make your bread class covers everything you need to make two flatbreads.

You'll get my carefully created recipes based on authentic family recipes and stories behind those bread's culture and heritage.

Promise you as a self-thought baker; I will share the tips and tricks you need to host your bread-making party! 

This is also a one-hour online group session, where I will share more ad hoc tips while you're in action. This will be our time to share stories and make memories together.  
- All You Need To Do:
Choose the date for your live class.

Make sure to write Leila a note if there is anything she needs to know
Pay & passionately wait for your instruction in an email 
Please note that you must

 have your ingredients prepped and ready before class

 starts, or you can purchase and pick up a flatbread-making kit from the website separately with a discount.

Please purchase 

one ticket per person attending the class

, even if you share a screen - write Leila for Group Booking Discount.

I am a small business, and your support means everything to me!




 Contact Leila for any questions or enquiries & Group Bookings.
Email: contact@bake2explore.co.uk
Your How-To Flatbread-Making Videos are hands-on with all you need to know.
We are going to have some good fun 🧑🏻‍🍳🙌🏼
During the live class, Leila will show you how to customise your flatbreads.