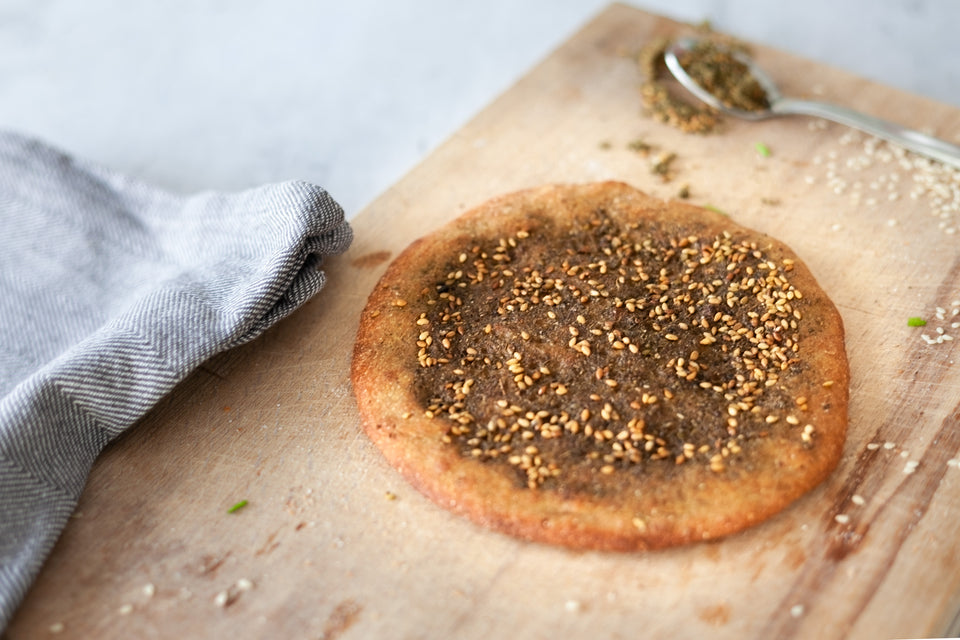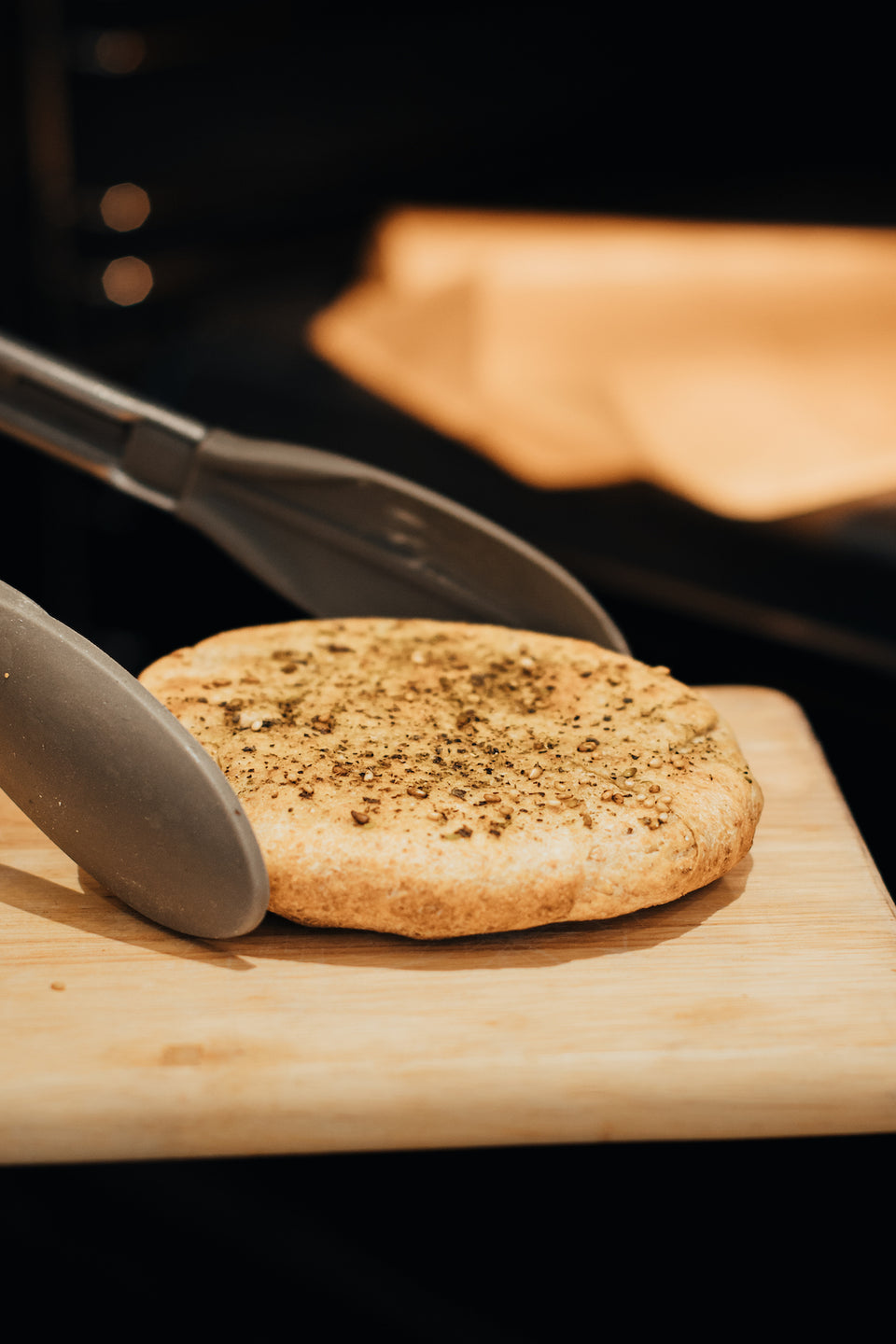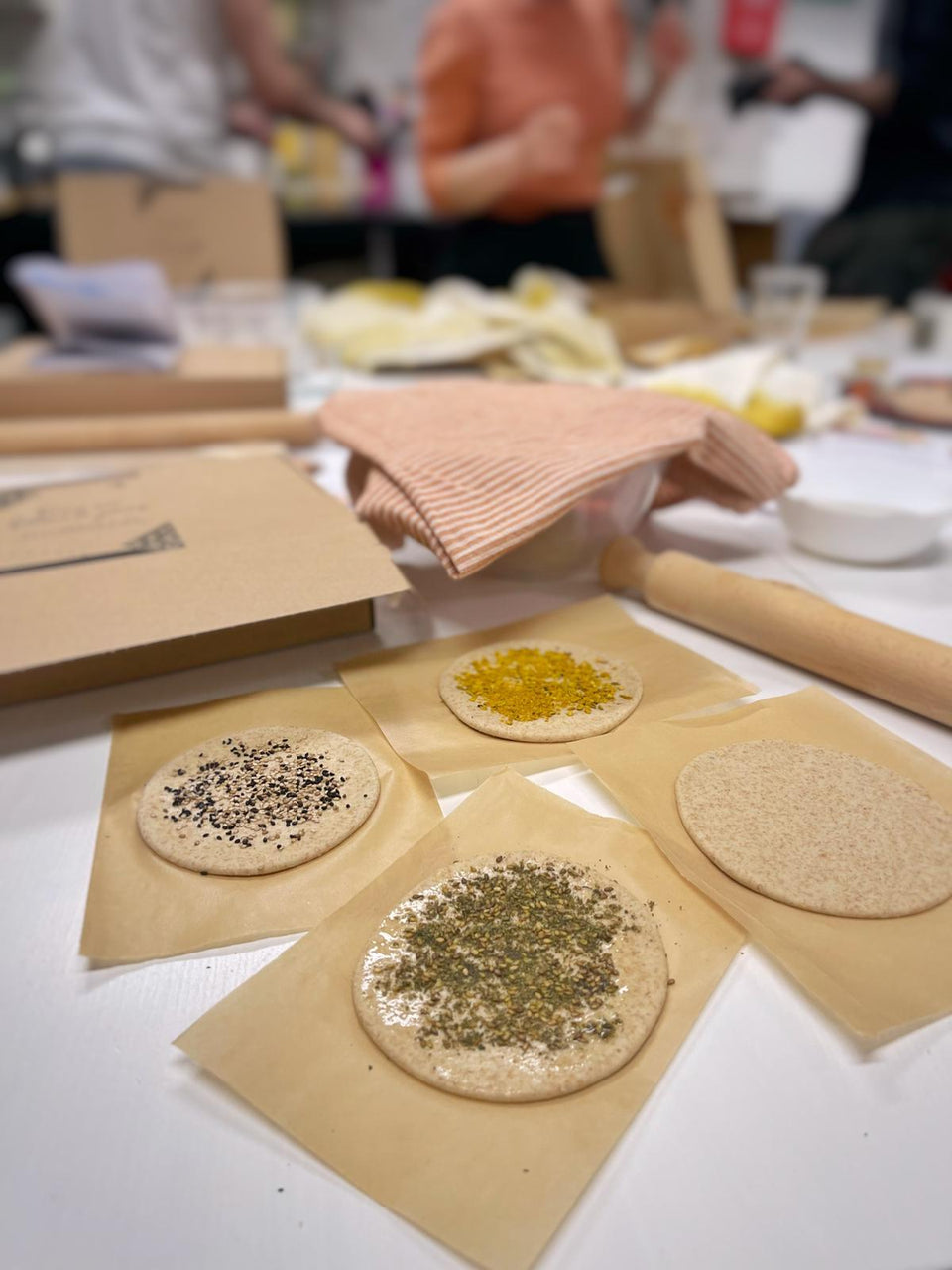 The Taboon Flatbread Kit
by Bake2Explore
Taste the world with our one-off bread making kit.
 

Pick, bake and taste your very own Taboon flatbread, recipe from Palestine with organic, vegan and wholemeal ingredients.
The Taboon's name refers (taboun/tabun) to a clay oven, common in rural areas in the southern Levant, where Taboon originally is made. Your Taboon is a soft and versatile pocket bread and a delicious option for your wraps or sandwiches, dipping and filling it with cheese and aromatic herbs and having it for your breakfast or healthy snacking. 
Enjoy your organic, vegan and vegetarian, wholemeal (slow-release carb) and aromatic Taboon.
In your gift box, you'll receive:
The pre-measured, carefully sourced ingredients from local suppliers and all that you need to bake 8 Taboon (15 cm diameter)

A recipe card with a step by step easy to follow recipe, the Taboon story and heritage, and Leila's baking tips

One dough scraper

One rolling pin

A sheet of parchment paper
What you need to add from your own cupboard: 
Water

Olive oil (preferably virgin olive oil)

Salt

Sugar
Ingredients: 
A pack of organic wholemeal flour

A small pack of organic active dry yeast

A small pack of Palestinian Za'atar (traditional mixed spice with aromatic dried herbs and roasted sesame seeds)