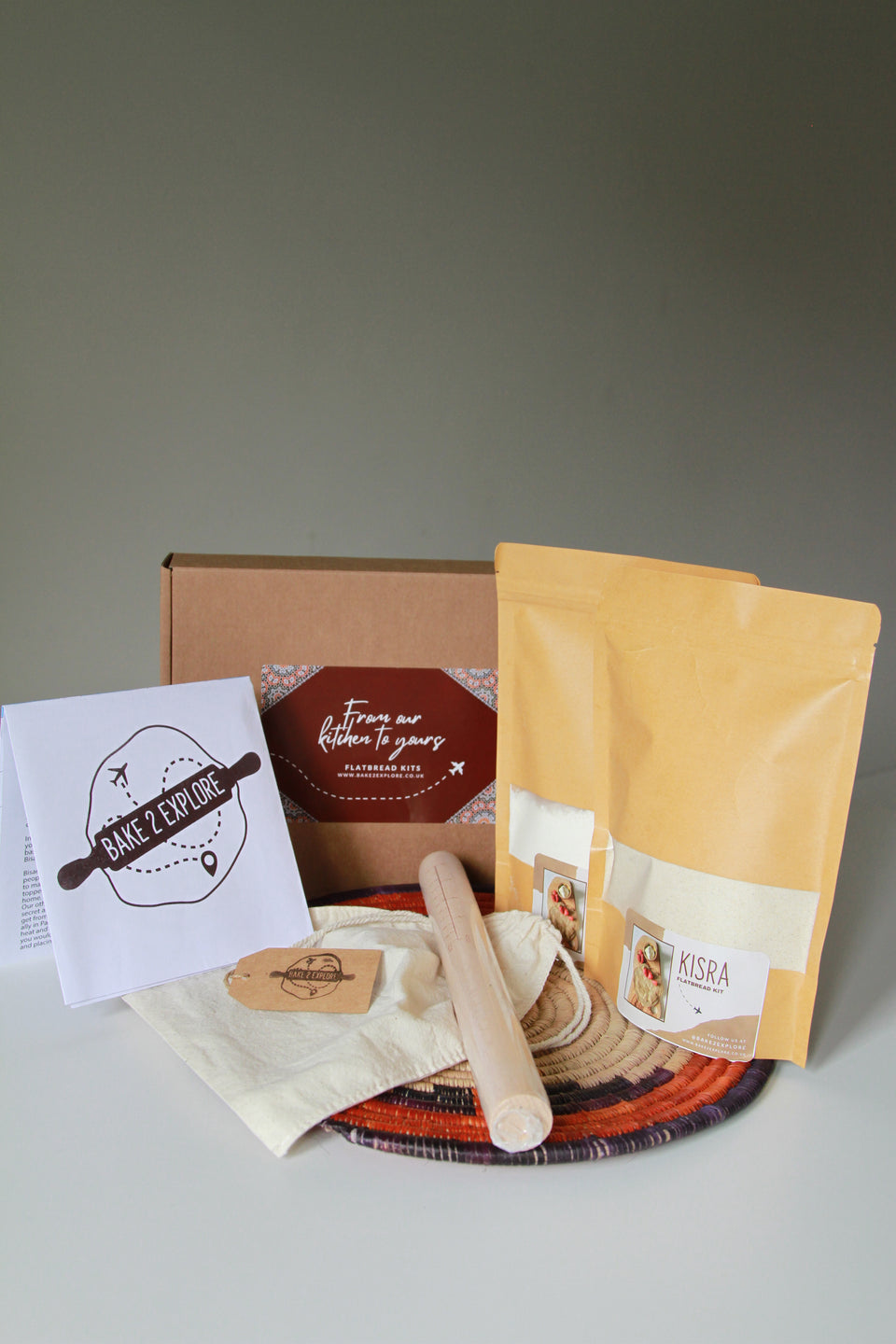 The Kisra Flatbread Kit
by Bake2Explore
Taste the world with our bread making kit.
With vegan, organic, and naturally gluten-free ingredients
 

Pick, bake and taste your very own Kisra flatbread, recipe from Sudan.
Sudanese Kisra (also spelled Kissra) is a nutritious, traditional spongy and thin fermented bread popular in Sudan and South Sudan. It is made from an ancient grain called sorghum.
Enjoy your organic, vegan and vegetarian, yeast and sugar free Kisra.
In your bread making kit, you'll receive:
Two packs of pre-measured gluten-free flours, carefully sourced from local suppliers and all that you need to bake 8 kisra (20 cm diameter)

A recipe card with a step by step easy to follow recipe, the Kisra story and heritage, and Leila's baking tips

One dough scraper 
What you need to add from your own cupboard: 
Water

Sesame oil or olive oil (or any vegetable oil)
Ingredients: 
Two packs of naturally gluten-free flour - one pack of sorghum and one mixed GF white flour -  however they are prepared and packed in a kitchen where gluten ingredients are used. They therefore may contain traces of gluten.